Free Tickets to FC Tucson
Here at DentalPros, our practice is dedicated to ensuring the satisfaction of our patients. While most oral health providers place an emphasis on this exclusively as part of appointments, our team extends this initiative beyond the dental office. Our mission is to encourage social spirit, connection, and enjoyment by bringing the community together for a fun-filled afternoon under the sun! 
You heard that right – DentalPros is hosting a special giveaway to send 50 new patients to the FC Tucson vs Greenville Triumph SC soccer game!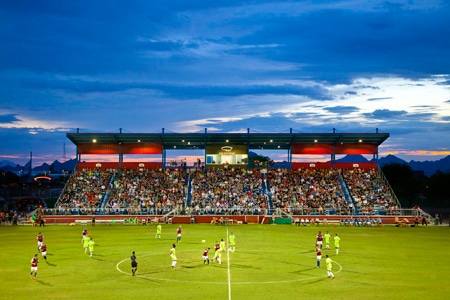 The game will take place on August 20th, 2022 at Kino North Stadium. As opposed to any standard soccer match, this highly anticipated event will take place on Tucson's birthday! Winners of these tickets will enjoy post-game fireworks to round out the spectacular evening. The kickoff takes place at 7 p.m., and we know you will want to be there! This event will feature the following special features and activities:
Treat your children to a fun afternoon on the playground.
Exceptionally priced concessions
Enjoy affordable prices on all your favorite soccer game snacks, drinks, and souvenirs.
Check out live shows by local artists on the concert stage.
Exclusive DentalPros autograph zone
Visit the info tent for a free souvenir poster and receive an autograph from your favorite player after the game.
To enter the raffle, please fill out the following information. The age requirements for participation are 18 and older. In the event that you are selected, we will reach out to you through the information you provided here. The details of how you will receive your tickets will then be revealed.
Don't pass the ball on this amazing opportunity! If you have any questions, contact our office today.